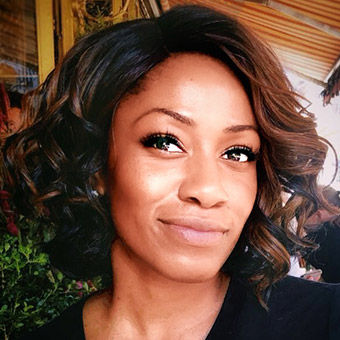 If you give a mouse a cookie, it'll want a glass of milk.
And if you book an incredible river cruise experience for a client, they'll likely want to see more of the surrounding destinations from dry land.
As people continue to take longer trips and prioritize experiences over things, there's been a corresponding uptick in investment by river lines in land experiences, from pre- and post-cruise extensions to immersive shore excursions.
AmaWaterways made a number of investments in land extension offerings this year for 2024 river cruises in Europe, Egypt and Southeast Asia; Uniworld added Greece to its post-cruise land extension lineup in the spring; and Lindblad Expeditions added pre- and post-cruise extensions in Oregon and Idaho for its Pacific Northwest food and wine cruise itinerary launching in March. Some programs, which usually feature set itineraries, last anywhere from two nights to a week, and the list will likely continue to grow.
But what if your client wants something customized? Something tailored? A pre- or post-cruise land experience that fits them and their travel party like a glove?
Enter Audley Travel, a custom-travel tour operator that specializes in providing bespoke land itineraries and experiences for travelers who want no detail overlooked on their dream vacations.
The U.K.-based company, which has been around since the 1970s and opened its first North American sales office in Boston in 2014, recently made the decision to offer river cruise itineraries to its clients that will be paired with custom-crafted land tours.
A partnership with AmaWaterways
To kick off this initiative, Audley partnered with AmaWaterways to offer 20 European river cruise itineraries in Germany, France, the Netherlands, Spain, Portugal and other destinations.
The move was a natural one for Audley, said Heather Heverling, the company's president and managing director, as the company already had a long history offering travelers expedition cruising — its sole cruise product before river cruises entered the chat.
After seeing success with expedition cruising, Audley dipped its toes into the river cruise market, starting with a Mekong river cruise here and a Nile River cruise there, all to test the waters of interest with its customer base.
"We are always looking for ways to develop and enhance our product range," Heverling said. "We know that expedition cruising and the small amount of river cruises that we've previously sold have proven popular with our clients; therefore, launching a European river cruising program was a logical step."
For Audley, it enables the company to combine the best of both worlds. On one hand, a scenic, leisurely journey through the heart of Europe, introducing travelers to the river cruise experience. On the other, an in-depth, land-tour experience that gives clients access to even more luxury accommodations and gourmet dining on land, while also visiting places not accessible during the cruise itinerary.
Future expansion?
"We expect these trips to be popular with our clients and hope to expand the program to other destinations in the future," Heverling said. She said that the company will consider adding other river cruise lines to its offerings down the road. 
And when it comes to considering other river cruise products to eventually offer its travelers, how is Audley making those decisions? What is it looking for from the river cruise experience to ensure a good fit for its clients?
For AmaWaterways, what drew in Audley was the line's "thoughtful excursions, smaller ship size and luxurious, intimate sailing experience."
"Whenever we add any new product to the portfolio, our team travels to the destination to experience it for themselves first," Heverling said. "This ensures that we can be confident that it is a good fit for Audley clients." She added that the team is checking for "quality of service, the authenticity of the experiences, the accommodation and amenities on the ship itself."
And if it's high-quality service Audley Travel is looking for from the river cruise industry, it won't be hard-pressed to find other lines that fit the bill.  
Source: Read Full Article