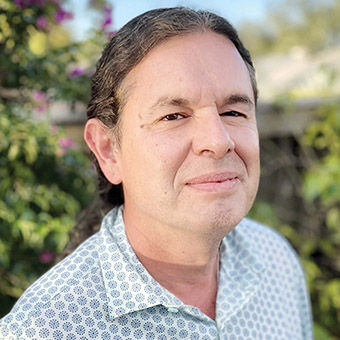 Jon Baker didn't set out to be a hotelier, but he wound up becoming one anyway.
First, fashion was in his blood. Then music, which still is. But the opening of Geejam Studios 25 years ago led to the creation of the Geejam Hotel in Jamaica, which is about to mark its 17th year.  Baker, co-owner of the Geejam Hotel in Jamaica along with Steve Beaver, was just looking to open a studio in Jamaica after founding hip-hop label Gee Street Records in his native England. He lured the interest of Jamaican-British music mogul and Jamaica-based Island Outpost founder Chris Blackwell, whose properties include GoldenEye and Fleming Villa. Baker would run the reggae division of Blackwell's Island Records, and the Jamaica bug eventually set in.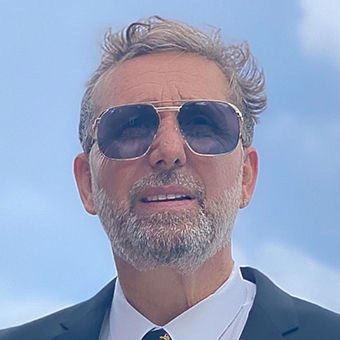 Baker found a derelict villa with five bedrooms in the unspoiled Port Antonio region and converted it to a studio, which during the years has drawn artists including the Rolling Stones, Drake, Alicia Keys and Amy Winehouse. The cabins were built while it was still a residential recording studio to accommodate expanding entourages. While the villa housed musicians and the recording gear, it wasn't open to the public until the hotel's opening, adding and renovating accommodations during the years.
Starting from scratch
Baker learned as he went. He followed the general manager of Island Outpost-operated The Caves for a couple of weeks and took a crash course on the hospitality business.
"We didn't have much of a clue of what a private hotel was," Baker said. "But we had a lot of questions."
What he knew was what he didn't like.
"We approached it differently, because when we were in the music industry, myself and business partner Steve Beaver, our whole approach was 'what did we hate about hotels, travelling and business hotels?' We hated being gouged. This was back then for phone bills. We hated being gouged for Internet. We hated the fake grin-and-grip that a lot of these big hotels have."
To remedy some of these complaints, and despite the resort's remoteness, they offered guests DSL Internet connection as well as use of a cellphone with 15 minutes of free calling to guests' home base.
The Geejam Hotel at one point was part of the Island Outpost brand, but that's no longer the case, although Baker and Blackwell, whom he calls a mentor, remain close friends.
A hotel set to music
With cabins bearing names like Ska and Drum and Bass, it's evident that music plays a major role in the hotel, and not just in the studio. In 2021 the property added 12 Rumba Rooms, each named after Jamaican music stars, and an infinity pool perched in the rainforest overlooking the Caribbean Sea. In December, the hotel plans to open a new beach bar and grill and a scuba amenity.
A few months ago, the studio received the first updates in 25 years, with new equipment and technology. Geejam also offers recording studio setups in its private luxury villas, including the six-bedroom Cocosan Villa and the four-bedroom Panorama Villa. Guests can receive a tour of the studio when not in use.
"It's been three profound careers as it were for me," Baker said. "I've been sort of writing some memoirs on the journey of pop culture, which, you know, is integrated with lifestyle, which is basically being a hotelier. So it all ties in at the end."
Geejam is a 20-minute private flight from Normal Manley Airport to the local Ken Jones Airstrip, and 2.5 hours by car from Kingston, or four hours from Montego Bay. Villas start at $1,475 per night, cabins start at $425 per night, and Rumba Rooms start at $375 per night.
Source: Read Full Article