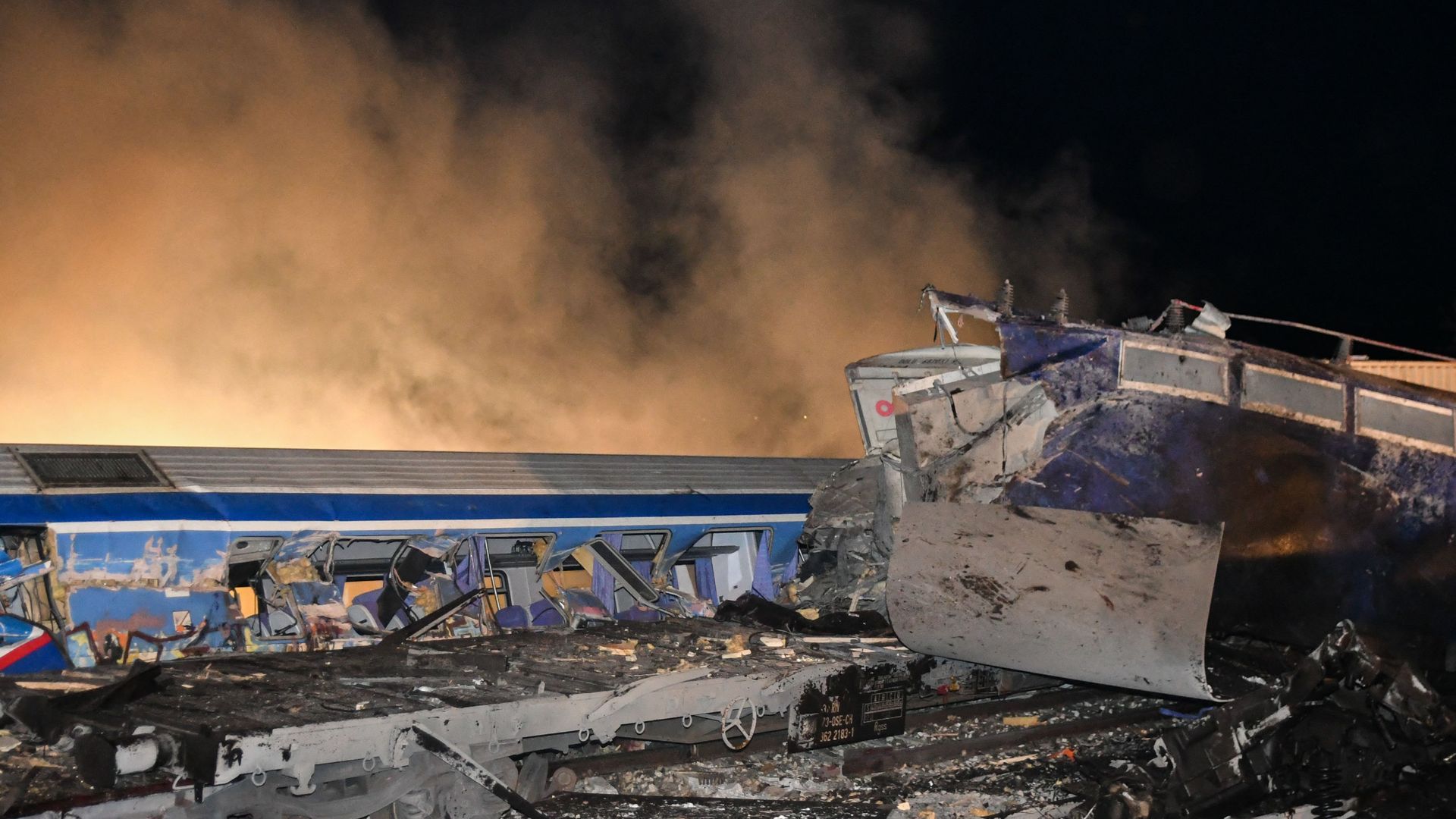 Rail accident involving a collision between a cargo and a passenger train on March 1 in the Evangelismos area of Larissa, Greece. Photo: STRINGER/SOOC/AFP via Getty Images
At least 26 people were killed and 85 others injured in northern Greece on Wednesday local time after a passenger train collided with an oncoming freight train, AP reports.
The big picture: Multiple train cars derailed and caught fire near the city of Larissa, about 235 miles north of Athens.
At least 25 people had serious injuries including burns and were treated by health officials.
What they're saying: "The evacuation process is ongoing and is being carried out under very difficult conditions due to the severity of the collision between the two trains," Fire Service spokesman Vassilis Varthakoyiannis said per AP.
Costas Agorastos, the regional governor of the central Thessaly area, said on state television that "it was a very powerful collision."
"The front section of the train was smashed. … We're getting cranes to come in and special lifting equipment clear the debris and lift the rail cars. There's debris flung all around the crash site."
Editor's note: This is a breaking news story. Please check back for updates.
Source: Read Full Article