When the opportunity arose to visit the Galapagos Islands but the timing meant my son would miss two days of school, I hesitated for about 30 seconds. The famed archipelago is, after all, a natural classroom.
But because I was traveling with Lindblad Expeditions-National Geographic, it ended up being a complete educational immersion. From learning the difference between a spatter cone and a cinder cone to distinguishing species based on being endemic, introduced or adaptive, the naturalists on the National Geographic Islander II gave my son a science lesson he'll never forget, in a way that didn't for one second feel like school.
Lindblad launched its National Geographic Global Explorers program for kids 18 and under in 2017. Designed in conjunction with National Geographic Education, it was introduced on its Galapagos sailings and has since expanded to Baja, Alaska and, in 2021, to Antarctica.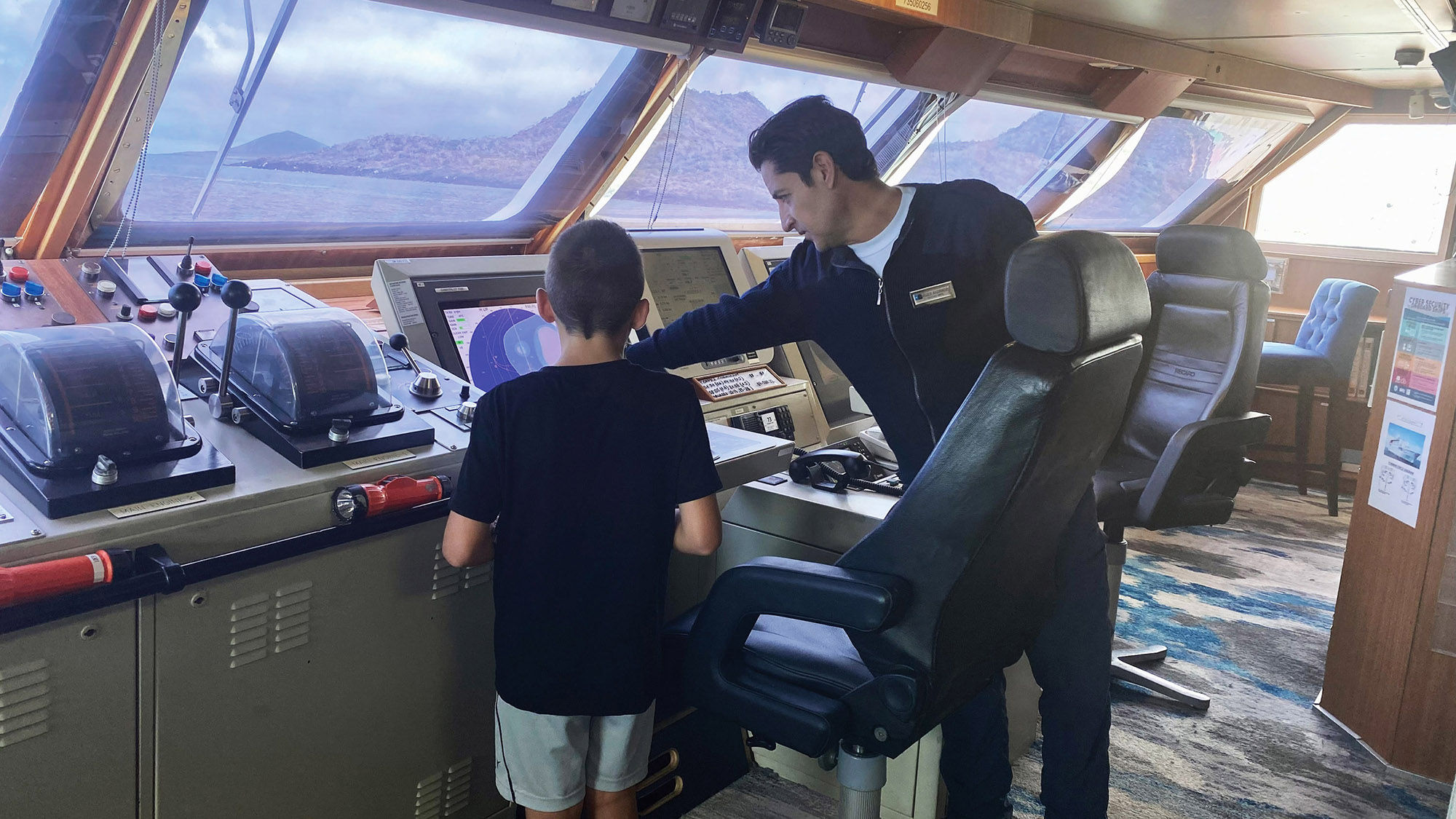 Sven Lindblad, founder of Lindblad Expeditions, said in a video introducing the program that it is "really trying to help kids get more integrated into the experience in a variety of ways, science projects and such …. And I'm convinced that many of these kids who come with us here to the Galapagos Islands and other parts of the world, having been exposed to scientists, naturalists, geography, they are the future explorers. No question about it."
That may be the case with my kid, who ate up all of the science and exploring during our six days on the ship and now talks about being an onboard naturalist himself one day.
Aside from thoroughly filling out the Field Notebook every Global Explorer gets upon boarding, with information about the activities kids are encouraged to complete both on the ship and "in the field" (on land), he was glued to the Lindblad naturalists on every island excursion, where they patiently answered and explained all the questions a 9-year-old surrounded by sharks, sea lions and volcanoes is bound to have.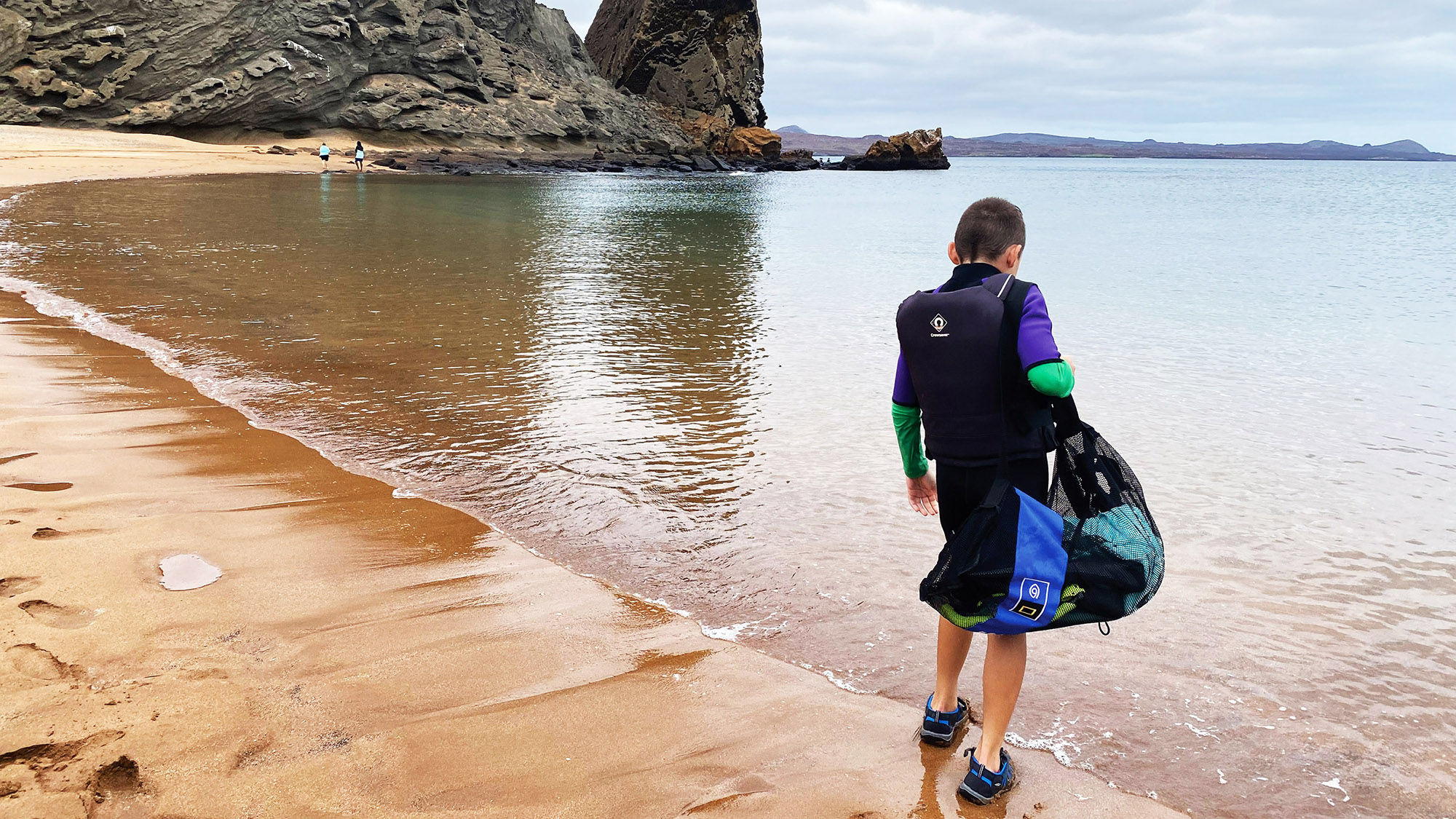 The naturalists tailor the Global Explorers experience to the number and ages of the kids onboard. Popular on all trips is getting a Zodiac "driver's license" and, depending on the location, may include collecting plankton and viewing it under a microscope or creating slow motion and time-lapse videos with a National Geographic certified photo instructor.
On our trip, my son kept track of daily water temperatures (and learned which currents make the Galapagos' water as chilly as it is) and got a private tour of the bridge with a first officer who explained how a compass, chart plotter and fathometer work. He was proud to then teach me the difference between a mile and nautical mile.
A highlight of the sailing for him was standing alongside Paulina, the main organizer of the Global Explorers program on the Islander II, presenting to the rest of the passengers onboard an assignment to invent a species, with a thorough explanation of what traits it has and why.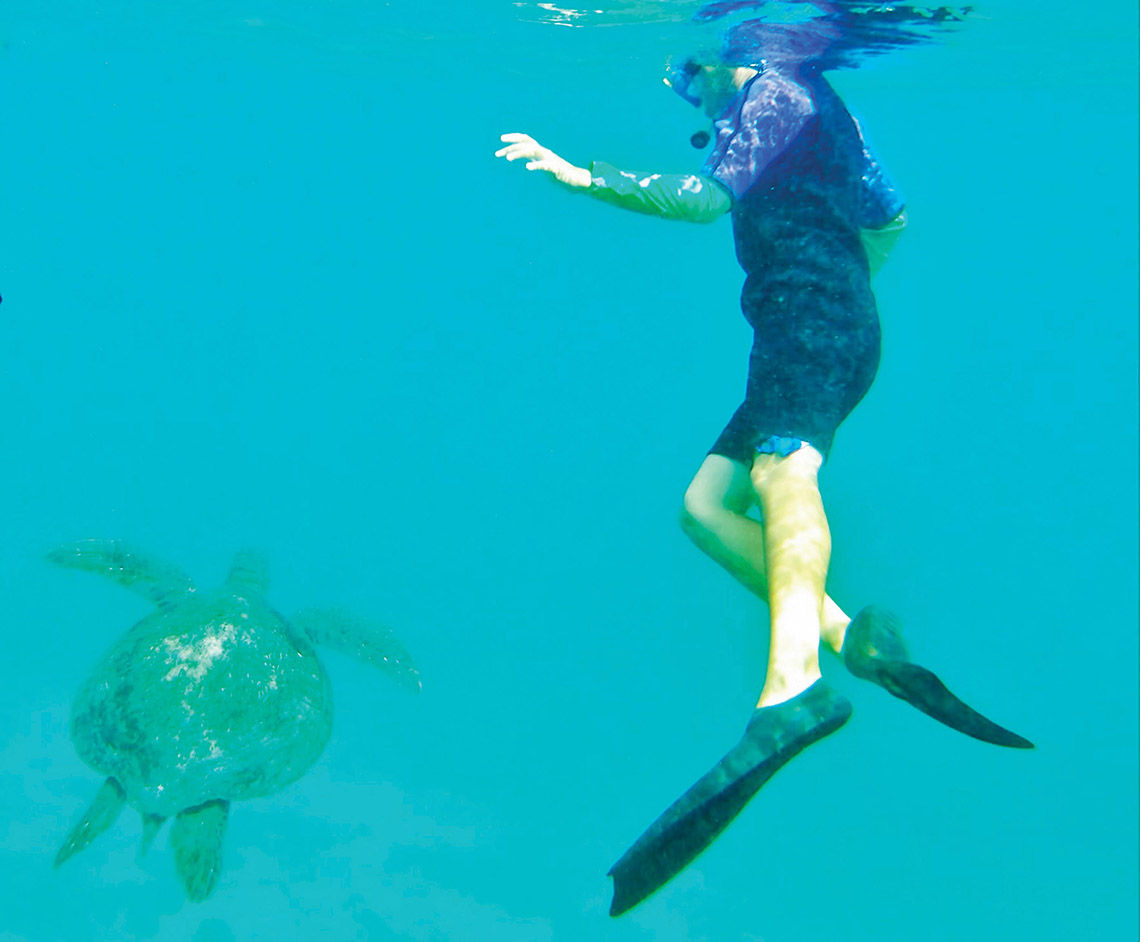 Even without the program there is plenty to do and learn on a Galapagos sailing. Snorkeling, kayaking, hiking and the abundance of wildlife would keep any kid occupied on vacation. But Global Explorers adds a real depth to the experience. One of my favorite things about the Field Notebook, in which kids also draw pictures and write facts about the wildlife and geological formations they see, is that it serves as a permanent memory of the trip, one we've looked at several times since returning home.
And while my son may never drive a Zodiac again, he'll always have his write-up of the experience: "It was superfun. Shaky at the start. Then I got the hang of it, and I went really fast." 
Source: Read Full Article