Few have done more to push the luxury all-inclusive sector forward than Gonzalo del Peon, one of the founders of the AMResorts empire. Following Hyatt Hotels Corp.'s acquisition of Apple Leisure Group and its AMResorts arm in 2021, del Peon joined the Hyatt fold, where he currently serves as group president of global commercial for the company's Inclusive Collection. Hotels editor Christina Jelski recently sat down with del Peon to get an update on the Inclusive Collection portfolio.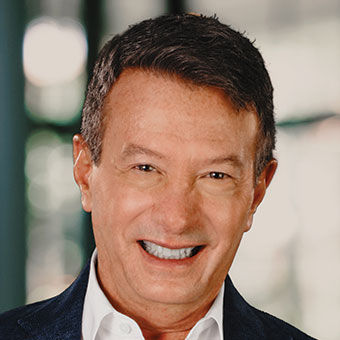 Q: Hyatt recently debuted the Impression Isla Mujeres by Secrets in Mexico, the second Impression by Secrets outpost. How does this property differ from the Impression Moxche by Secrets in Playa del Carmen?
A: The biggest difference is that the Impression Moxche is within a complex that is much bigger, with the Secrets Moxche right next door. And therefore you can cater to groups, large events, weddings and more; there are a lot of synergies that come with being part of a larger complex. The Impression Isla Mujeres is the first one that's isolated. In terms of size, it's 125 rooms, and you arrive by boat from Cancun. It's more secluded, and there's more of that sense of privacy. 
Q: Do you expect to expand the Impressions flag further?
A: We do see potential to continue expanding the brand, especially in locations where luxury hotels are already present and you have those luxury guests already coming in to the destination. Los Cabos, for example, is an important destination for this type of product, though we don't have any plans there to disclose. And while we expect many to be standalone projects, we have seen owners of existing hotels under other brands, like Zoetry, for example, that want to expand. But we don't want a Zoetry to become too large. So, an alternative for them would be to build an Impression nearby. 
Q: What's the progress on the European front?
A: For most of the hotels we have developed and expanded with already in Europe, the main clients are Europeans. But we've been very surprised to see more Americans becoming interested. The thing about Europe, though, is that not all the destinations are a fit for an all-inclusive product, and there are some important nuances. We have a brand, Alua, for example, where, in many cases, we do have all-inclusive packages, but in other cases, we offer meal plans. We've also developed some Secrets, Dreams and a Zoetry in Europe, and the idea is to adapt the product but still make sure that we have the same basic promises in place.
Q: With Hyatt preparing to open the first Hyatt Vivid Hotels & Resorts all-inclusive in Cancun next year, can you provide details on what to expect?
A: It's another adults-only brand, but the whole idea is to bring in younger generations. We're going to have a lot of variety when it comes to restaurants and activities, but instead of having more elaborate dining, like at an Impression, it will be a bit more casual. And the price point for Hyatt Vivid is expected to be below Secrets or Breathless.
Q: Where do you plan on focusing the Inclusive Collection's innovation efforts moving forward?
A: One of the trends that Hyatt is working a lot with is the concept of well-being. And we originally launched Zoetry in 2008 as a "wellness and spa resort," but now we've really been working on crafting experiences that go beyond a great spa. And looking at another Hyatt brand, Miraval, they do a lot with well-being, and it involves a lot of unique experiences. So, now we're trying to find some of these best practices and discover different experiences we can offer. For example, you can bring someone in to teach people to play guitar or offer a class where you can create your own perfume. We see a lot of value in these kinds of added experiences. 
Source: Read Full Article