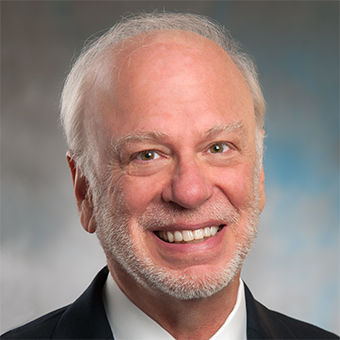 Q: Are GDS contract offers returning to normal? Specifically, are renewal and conversion offers as good as they used to be pre-pandemic, in terms of signing bonus, segment incentives and the like? Our agency has had multiple bills for shortfall penalties due to the pandemic, and we don't want any more. Will our risk aversion affect the incentives we are offered?
A: GDS offers are just beginning an upward climb to their pre-pandemic levels, so now may not be the best time to negotiate. However, if your GDS contract is going to expire soon, you may want to start the negotiating process now.
For renewals, only the largest agencies are being offered substantial signing bonuses by Sabre, Travelport or Amadeus. Even then, the bonuses are not as large as they were in 2019, and they are generally paid out in installments.
For segment incentives, the vendors seem to be proud of being able to offer incentives at levels that are now about the same as they were in 2019. If you are willing to forgo any signing bonus or the like, your segment-incentive offer may even be higher than it is in your current contract.
In addition, all three vendors have developed new kinds of incentives that could conceivably result in higher revenue than you received before the pandemic, but these are generally offered only to large agencies.
Shortfall penalties come in two forms. First, for failing to have a fixed percentage (such as 95%) of segments on your vendor's system (as opposed to the other systems), you would owe a high penalty, such as $2.40 per segment. As long as you have just one GDS, avoiding this penalty is no problem.
The other penalty is a pro rata refund of any signing bonus for failing to achieve fixed annual segment totals, sometimes plus interest. If you forgo a signing bonus, then this is largely moot, so you really don't need to worry about shortfall bills in the future.
As far as negotiating tactics are concerned, remember three rules that I have developed:
Create a credible threat of conversion, if at all feasible, by obtaining offers from all three vendors and letting your incumbent vendor know what you are doing. Some agencies, such as large hosts whose ICs all use just one system, cannot feasibly convert, but if you are not one of those agencies, you can probably get your vendor to think that you might convert.
Treat the first offer as a mere opening offer that will be improved each time you ask for improvements. Although you won't probably get as much as you ask for, you will get some of it.
Don't be afraid to let your GDS contract expire while you are negotiating. As long as you are dealing in good faith and maintaining communications, your vendor will not cut off the system. Even if you decide to convert, your vendor will most likely give you a few more months to transition to the new system.
Related columns:
GDS shortfall debt complicates agency sale
Market-share quotas are flawed, but they work
Work with vendors on GDS shortfall fees
Travelport's new GDS contract throws agency owner for a loop
This GDS vendor 'fee' appears here to stay
Source: Read Full Article