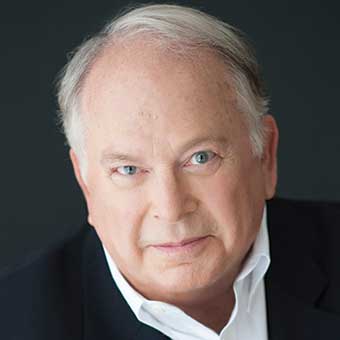 Moving about can be delightful. There is a family of mallards that turn up for bread in my driveway every winter after flying down from northern Canada. I have followed humpback whales up close as they come to summer in the abundant waters of Alaska before heading south to winter in Hawaii.
Known as the king of migration, the Arctic tern travels the longest distance of all, flying literally from pole to pole each year to follow the course of the summer sun. They prefer flying over water and they love to glide, so flying long distances is barely a strain.
These species are traveling for very good reasons, and much of their travel is largely devoid of hassles or aggravation. 
Then, there are humans:
This summer, we are trying to vacation in Europe. But our species displays the innate ability to throw obstacles in its own path. Some of us are trying to escape summer heat, only to discover that England, Spain, Germany, France and Italy have experienced record heat and humidity. Temperatures in Great Britain are high enough at 103 or 104 degrees to actually ruffle British calm. Sadly, only about 4% of the dwellings in the country have air conditioning.
And here we come. And like a host who is totally unaware that company is arriving, Europe has seemed largely unprepared this summer. Amsterdam's Schiphol Airport was so overrun with unsorted baggage that the airport authority asked passengers to stop driving there for flights.
The Brits were urging calm until British Airways announced the cancellation of just over — and this is not a misprint — 10,000 of their scheduled international departures through next March. SAS' service was (in its words) "severely affected" during a 15-day pilot strike in July, leaving much of Scandinavia with far fewer tourists than they had been expecting. For some, a good thing. Ja!
Then there was Delta Flight 9888 from Heathrow to Detroit in July. The flight took off with no one seated in first, business or coach, but the the belly of the aircraft was crammed with about 1,000 pieces of luggage hoping to be reunited with their owners, who had already arrived.
In France, there were worker strikes that shut down Charles de Gaulle Airport and canceled thousands of flights. In early August, Spain's airports alerted travelers that a planned strike would result in a record number of cancellations. American Airlines simply ended ticket sales to Amsterdam when the airport advised that they could not handle incoming passengers — and certainly not their luggage.
Related story: A summer of flight disruptions is expected in the U.S. and Europe
And while this is all going on, professional travel planners sit at our desks seven days a week, trying to navigate through the incompetency.
Indeed, I have spent the past six months becoming a "travel fireman." Not the job I signed up for, and I don't even get to impress my wife, Angela, with a uniform.
This, despite the fact that I do not sell air at all. We outsource all air ticketing to the best experts I have been able to find in the United States. It has served us well for 36 years. But I have still been involved in helping to remove man-made obstacles that have made flying to Europe this summer incredibly challenging for our guests.
The airline execs, of course, have an easy explanation, which they have been sharing on investor calls. "We were taken by surprise by the number of Americans who are traveling this summer."
Really? 
After being locked in the house or the apartment watching reruns of "The Office" for 24 months and sitting in drive-thru lines trying to score Popeye's spicy chicken sandwiches, you are surprised that Americans want to spread their wings and visit Europe again? 
Source: Read Full Article