HELSINKI — Finland's flag carrier is turning 100 this year and celebrating with a $220 million investment that upgrades its in-flight experience and introduces its first premium economy cabin.
The Finnair investment began last year and will take two years to complete. In addition to the premium economy cabin, business class is being totally redesigned. 
The new business-class seat, called the AirLounge, took four years to design and is meant to create more space for flyers. It offers a fixed, contoured design with a width enabling passengers to sit cross-legged, lie flat or enjoy additional workspace. Fans of Finnish design will be pleased to see Marimekko blankets and amenity bags and Iittalia tableware in the cabin, as well. 
Economy cabin seats are also getting an overhaul, with memory foam cushions, improved ergonomics and a redesigned seatback entertainment system with larger screens.
"It's a very holistic view, and obviously a differentiating factor," said Robert Lonn-blad, Finnair's market director of global sales. 
The investment coincides with the launch this spring of the carrier's largest North American schedule to date, driven by last year's addition of service from Dallas and Seattle. It already flies nonstop to Helsinki from Chicago, New York, Miami and Los Angeles. 
Driving the expansion, Lonnblad said, is the U.S. travel market's relatively quick recovery from the pandemic and Finnair's desire for a more balanced portfolio. 
"We can see there is also more interest when we talk about traveling to Europe from the U.S. and particularly Northern Europe," he said, adding that media attention around Finland ranking No. 1 in the annual World Happiness Report for the sixth time in a row, coupled with its decision join NATO, has raised the country's profile in the U.S. 
Finnair said its extensive network within Europe is also attractive to Americans. "You can make smooth connections to anywhere in Europe," he said.
Lonnblad called being an American Airlines joint venture and Oneworld alliance partner "a big advantage" that, in combination with the cabin investments, makes the airline "a standout" in the busy transatlantic market.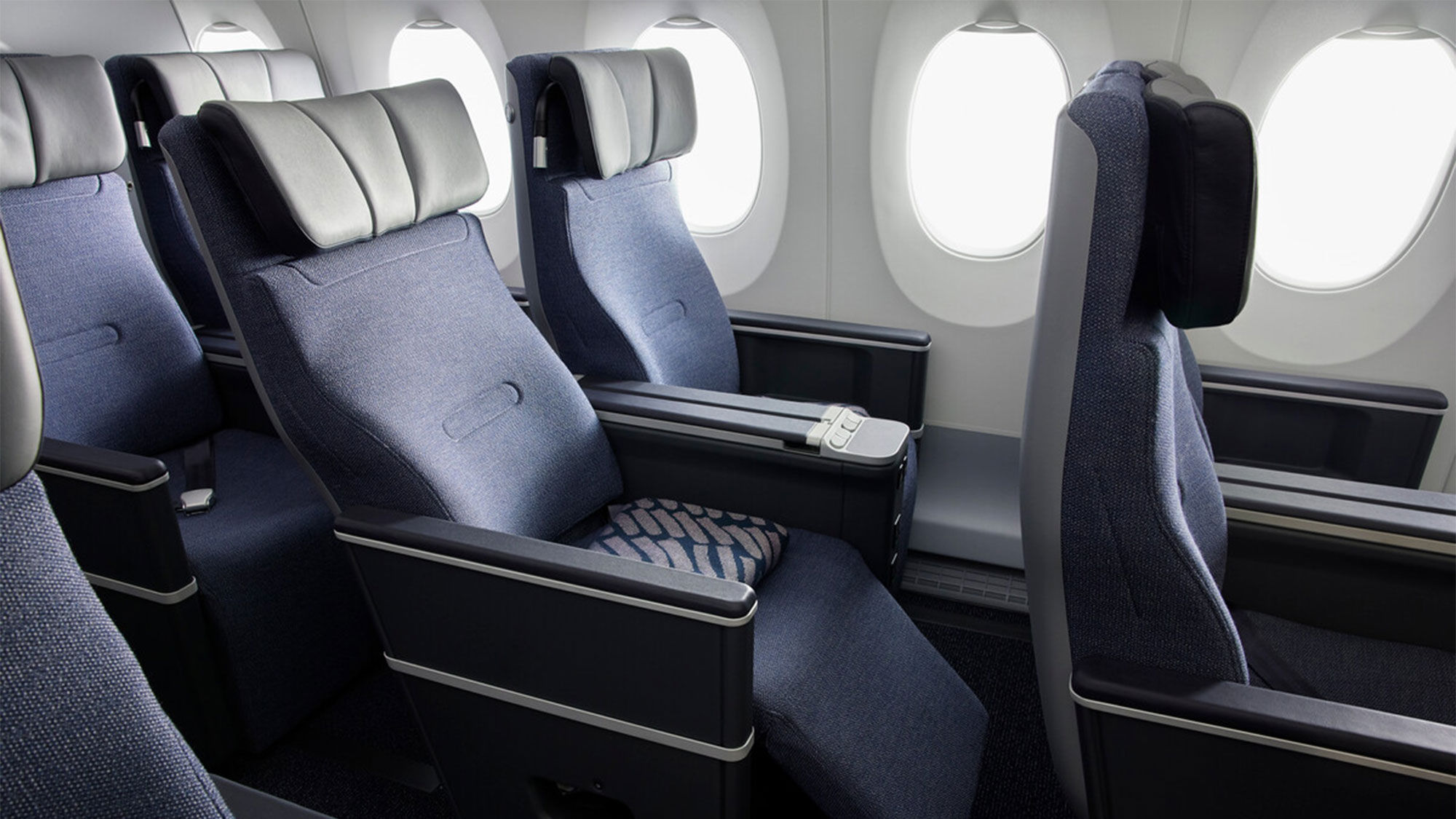 The Ukraine war's impact on business
Finnair's strategy to expand in North America, as well as the Middle East via a partnership with Qatar, has also been forced in part from taking an outsize hit from the war in Ukraine, as Finland is Russia's next-door neighbor. Long pandemic closures in Asia were also a contributing factor.
The fastest route to Asia from Helsinki goes over Russian airspace, and having to go around it has "severely impacted us," Lonnblad said, with fuel burn and fleet usage increasing costs 20% to 40% for Asia-bound flights. 
Before the pandemic, Finnair offered daily service to Shanghai, Beijing and Nanjing; now, it only flies twice a week to Shanghai. 
"What we've kind of done as a result of what happened is spread the risk and redeploy some of the fleet," he said.
This ability to pivot, Lonnblad said, is part of what enabled Finnair to reach an age that few airlines do and places it among the world's longest-serving carriers. 
"We are very resilient and not giving up easily; maybe that's the Finnish mentality," he said. "I think the pandemic crisis and the war in Ukraine shows that we can adapt, and very fast."
Finnair was also fast, and early, Lonnblad said, to establish its NDC strategy. The carrier told the market in 2021 that "we will be out of Edifact distribution by 2025. … So we've been quite forthcoming in that sense."
"This is something we are inviting the whole business to do, the travel agencies specifically. And many have jumped on that train, and many are joining now as we speak," he said.
Source: Read Full Article