A new luxury lodge, Kuoom Serengeti, is set to open in Tanzania on Nov. 1.
Located just minutes from the Serengeti Gate, Kuoom offers guests views of the park's landscapes. Its position, close to both Seronera and Kogatende, ensures easy access to key safari spots, including the wildebeest migration and Mara River crossings. The lodge aims to offer both wildlife experiences and a sense of calm.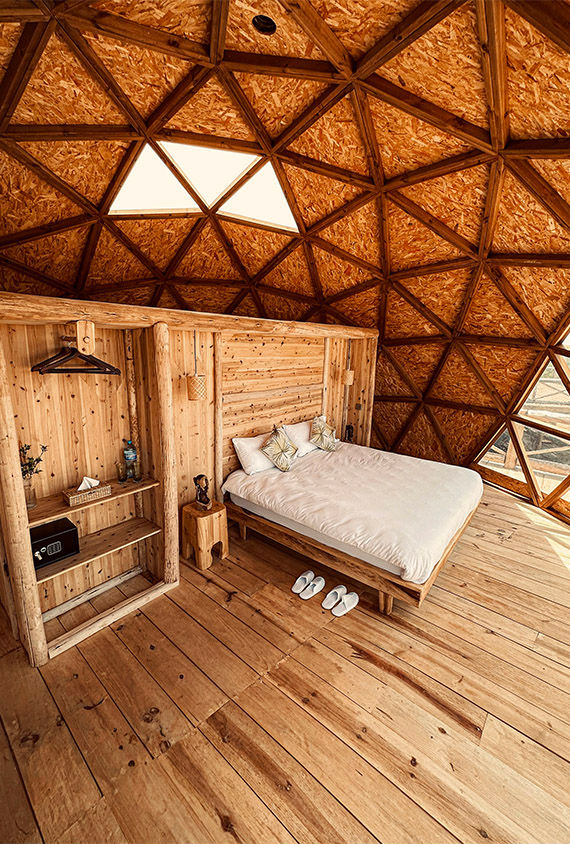 The standout feature of Kuoom Serengeti is its dome-like chalets. Designed with expansive windows, these chalets provide travelers with an immersive experience, blurring the line between the inside and the vast expanse of the Serengeti outside.
The camp boasts 10 of these Savannah Suite domes, each designed for two guests but able to comfortably accommodate up to three adults or a family of four. Plans are in the pipeline to introduce two larger Oasis Suite domes, providing an even more spacious option for guests.
Travelers can embark on safari adventures as Kuoom has partnered with a local safari company to offer game drives, ensuring travelers have a comprehensive Serengeti experience. Other activities on offer include Serengeti hot air balloon trips, a Masai handicraft workshop, campfire nights, skydiving and quad biking.
Prices for a double room ranges from 300 USD to 400 USD per person, per night, on a full-board basis.
Source: Read Full Article