Frank Stephenson has designed some of the most beautiful on the planet, and Mike Rutherford is glad to see him passing on his knowledge to the next generation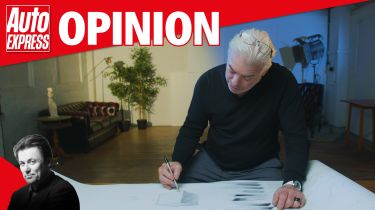 A quarter of a century ago, I met a bloke who reckoned he was designing the all-new MINI. "Can you tell me more?" was my obvious response.
"Not really. But I'll happily do a sketch that'll give you a rough idea of how it'll look," he replied helpfully as he grabbed a cheap ballpoint pen and, on the rear of his business card, drew me a mini rendition of what he claimed was the MINI for the 2000s and beyond.
The most important cars of the last 35 years
The printed side of the card comprised a BMW logo, the words 'Frank Stephenson, Design' and not much else. At the time I was impressed by him and his lightning-fast sketching. But it's been in the 20-odd years since that I've watched him grow into the most talented, versatile and productive car designer on the planet. Apart from the MINI, he's designed some of the finest Ferraris, McLarens (P1 included), Maseratis and Fiats (500 among others) plus a BMW (X5) and Ford (Escort RS Cosworth), in addition to aircraft, advanced tech, watches, safety equipment, you name it.
With a record as impressive as this, you might imagine that he's now got half an eye on retirement. But nothing could be further from the truth. Morocco-born, Turkey/Spain/America-educated Stephenson (pronounced Steff-en-san, thanks to his Norwegian dad/Spanish mum) doesn't know how to stop.
Apart from continuing with the long-established Frank Stephenson Design company in the UK and his fascinating YouTube channel, his latest passion is his highly accessible and affordable (at a cost of hundreds, not thousands) 'Learn to Sketch with Frank' masterclass, which is open to all seasoned or novice designers, regardless of age, experience or levels of talent. A world-class working designer offering creative education this personal and of such a high calibre is the equivalent of Lewis Hamilton giving hands-on advice sessions to members of the public who aspire to be F1 drivers. Or Elon Musk teaching punters the art of becoming multi-billionaires.   
I've seen and heard Stephenson in action, introducing his course last week in an unbelievably relaxed manner at London's Royal College of Art as he attempts to empower the next generation of designers, professional and amateur, via a series of immersive online courses. And I can confirm that what he says about his sketching philosophy and principles is as impressive as what he does with his box of pens.
"Sketching is about process, not perfection," he insists. "It's about the flow of ideas from your mind to your medium." Students enjoy direct interaction with Frank via live Q&A sessions, personalised reviews of their work and certificates of completion.
As you might have gathered, I'm a fan – of the man, the cars he's designed, and of what I've seen so far of his masterclasses for all. Words like legend, hero and icon have been used to describe him. But I prefer to think of Stephenson as a non-conformist, a positive disruptor, the ultimate outlier. Despite his almost anti-establishment attitudes and actions, there's no getting away from it – for the past two or three decades, he's been the world champion of car designers. And now he's actively prepared to help you follow in his footsteps.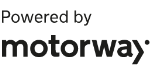 What's the best car design you have ever seen? Let us know in the comments section…
Source: Read Full Article