Fuel efficiency figure hovers around 40-45 km/l during out-of-city rides.
BHPian GeeTee TSI recently shared this with other enthusiasts.
1000 mile (it being what Suzuki's service intervals are based on) update of my 3-month-old V-Strom.
The 1600 km milestone was reached during a 300 km, 8+ hour nonstop ride (but for the bike's refuelling and mine) which summed up the bike's traits just as well.
Ride comfort has been excellent, due to a combination of seat and handlebar ergonomics (for my 180cm frame) and superb suspension. The bike can really take some beating of urban ruts and I consciously slow down to avoid foot peg riding.
Refinement of the engine makes for comfortable journeys (purrs away to one's delight). The strong mid-range means I rarely rev out the engine (even though I am 'allowed to' now after the break-in period).
Suzuki connects and navigation has been good, and intuitive enough to glance at while driving. The MapmyIndia directions sometimes clash with Google Maps (since I have still been referring to the latter out of habit, during every stop). It does not however always connect to the vehicle automatically, having to manually tap in the app more often than not!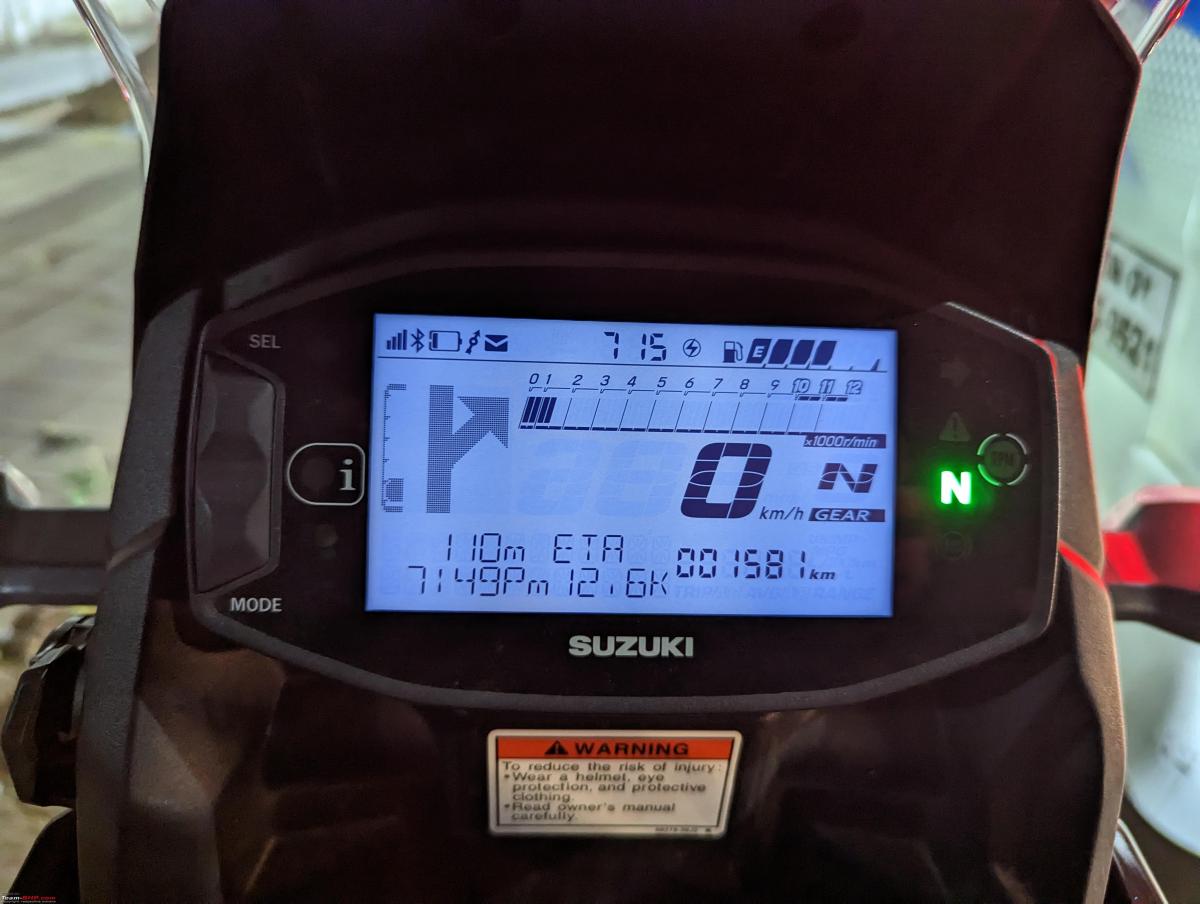 FE hovers around 40-45 km/l during out-of-city rides, I rarely cross 80 km/h, with in-gear roll-on acceleration giving a smile-inducing surge.
Headlights are effective with a widespread (low beam) and the beam adjustment is super easy by loosening one of the nuts to tilt the whole housing. I spend many boring evenings trying to perfect my beam position in the basement. For me, the non-LED indicators stand out like a sore thumb and are a missed opportunity
My motorcycle rides were born from the V-Strom (in my 40th!) and it did not disappoint.
Check out BHPian comments for more insights and information.
Source: Read Full Article