The fuel efficiency figures seem to have improved slightly after the 1st-year service.
BHPian Tgo recently shared this with other enthusiasts.
The Nexon is at 12,162 km in its first year of ownership which is what was expected of it while finalizing the car. The service costs have been very reasonable. I was expecting at least 7-8K of annual expense on the services. goes to show how well it pays off when you own a locally sourced Indian made automobile. The INR 4,450/- of the 1-year service invoice is inclusive of interior dry cleaning which cost INR 1,700/-
1st Free Service – 2,000 km – nil
6 Month Service – 4,332 km – nil
1 Year Service – 12,000 km – INR 4,450/-
On the contrary, compare the cost of annual renewal for IRA (connected car features). While buying the car, were told it would be INR 350-800/- per year. To summarize, the cost of physical parts and labour for maintaining the vehicle for 1-year = the cost of running a software subscription for connected car features. No wonder servicing cars is not a very profitable business these days. Needless to say, did not go for renewal as running next year is going to be very less to almost none in the second half of the year.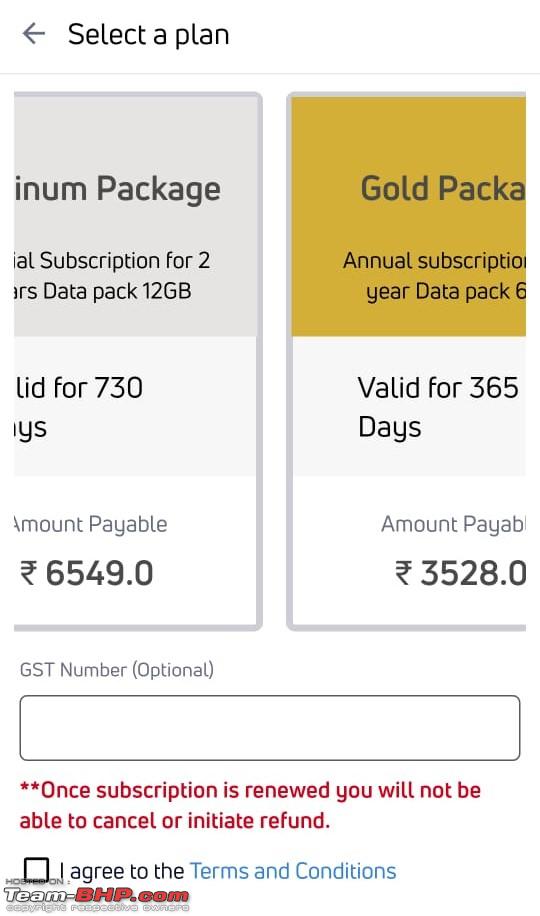 The car is running much smoother after the oil change. The fuel economy has also increased a little after the service to 13 km/l (city) and about 16 km/l (highway). Could be a combination of a new filter and cold weather along with the owner getting in full synch with the vehicle. Some stats that Fuelio throws up…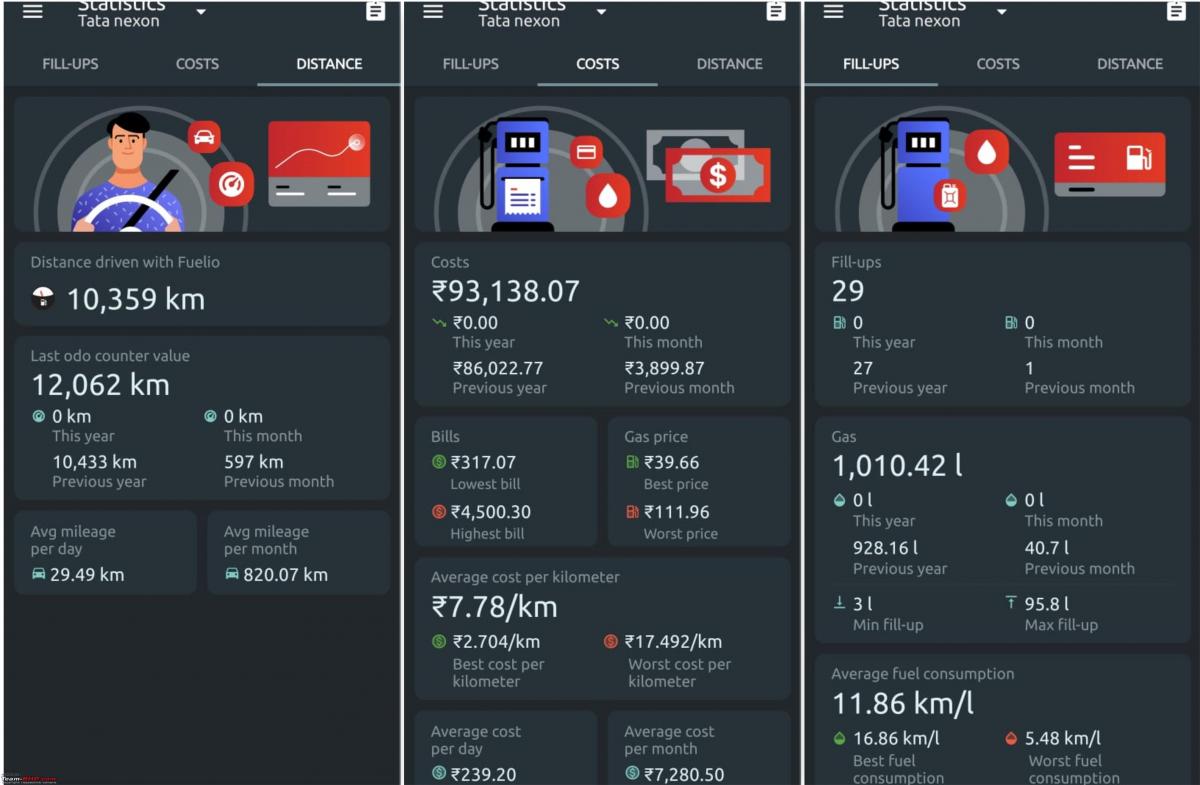 Got the insurance renewed from the dealer itself for the Oriental insurance policy. Even after 1 insurance claim for the year, the renewal amount came to INR 11,185/- but that was just the own damage coverage with add-ons since the third party coverage is already paid for the next 2 years.
There was a long pending issue with the dealer of wrong invoicing. As a result, my brother could not claim the LTC Cash Voucher benefit when filing his taxes this year. He had to lodge a complaint through the PG portal. Got it sorted out with a revised invoice issued last month. He has to now run about and find out a way to get the tax refund.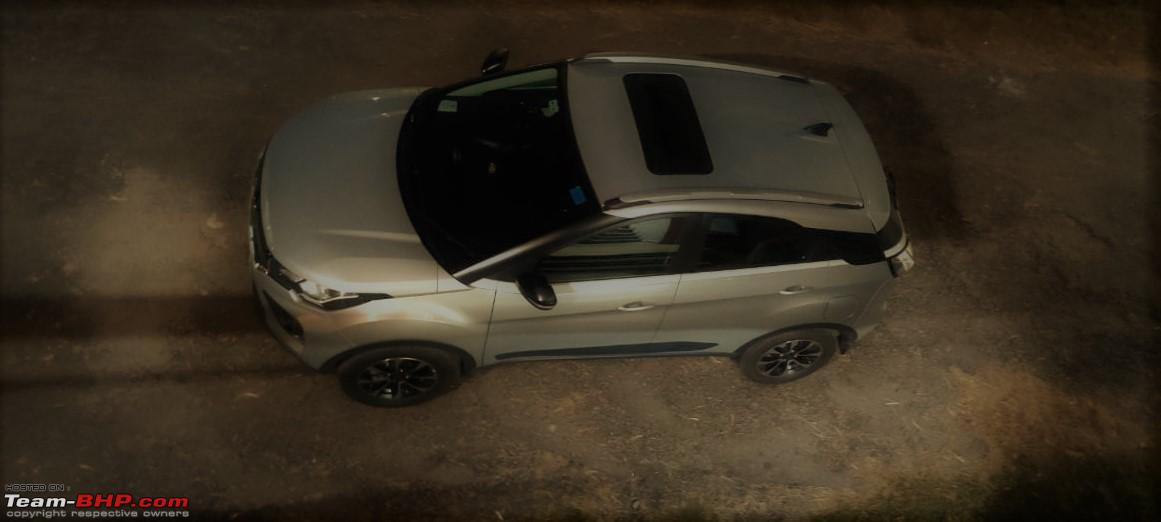 It has seen been on some road trips to places like Kasauli, Khajjar, Chandigarh and Dalhousie. Has served reliably all this while. No breakdowns or hiccups so far. It has ferried lots of luggage around too. Every trip comes with the request from his colleagues to bring back some goodies from out of town.
Here's what BHPian Tony2298 had to say on the matter:
A heartfelt congratulations on completing one joyous year with your beloved machine and also very happy to know that it has been trouble-free and the service too was fuss-free. The Nexon is no doubt a very sorted and competent CSUV and with the facelift looks terrific too with that Evoqueish vibe, also the recently launched dark edition too is a looker and definitely grabs eyeballs but your silver car too is very nice and will be easier to maintain as well for the years to come.

I just hope Tata develops some better engines like what Mahindra did (there were reports about Mahindra being ready with 2.8MStallion Petrol with 300BHP!! and a 3.2MHawk diesel as well) and if Tata doesn't find it feasible due to the onslaught of EVs in the time to come they can at least borrow some good engines as an improvised solution (what about Volkswagen groups TSi??, also the platforms are pretty capable both structurally and dynamic ability wise as well), I know its a wishful thinking but I truly hope it does see the light of the day in some sort of way when it does come. Good looking, well built and dynamically competent cars do deserve a good heart!

Sorry for going off-topic, I hope you enjoy your machine to the fullest. Stay safe and happy motoring!
Check out BHPian comments for more insights and information.
Source: Read Full Article