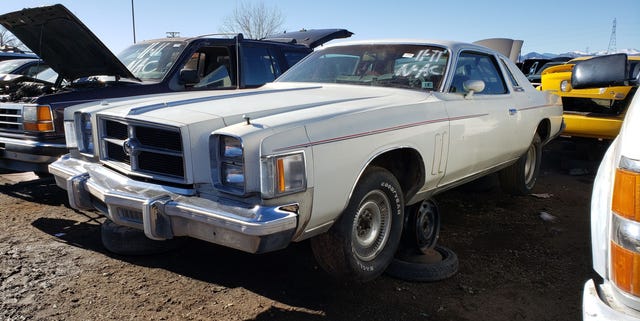 Chrysler has been building 300s on and off since 1955, when the "letter series" of 300s made its debut. After that, a few generations of 300s came and went during the 1960s and into the early 1970s, followed by a 300 hiatus between 1972 and 1978. Then Chrysler put together a factory-hot-rod version of the Cordoba for 1979 only, with a powerful engine and unique grille. Not many were sold, but I found this nicely preserved example in a Denver-area boneyard.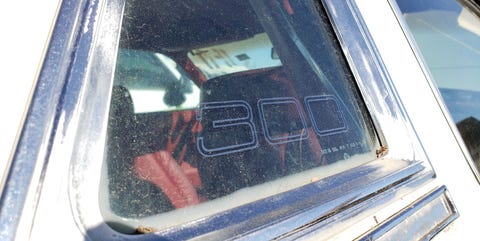 This car is an excellent example of the "rare but not valuable" phenomenon. My reference books offer various production figures, ranging from 2,900 to 5,900 cars, but we can be sure that not many of these cars remain. All came in white paint with red and blue striping and these special 300-badged quarter windows.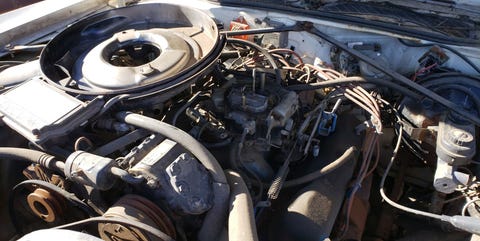 The engine was a 195-horsepower, 360-cubic-inch V8, similar to the one that powered the quasi-legendary Dodge Li'l Red Truck pickup. 195 horses was serious power in 1979, when the base Corvette had just 185 hp, and the 300 went pretty well despite scaling in at close to two tons.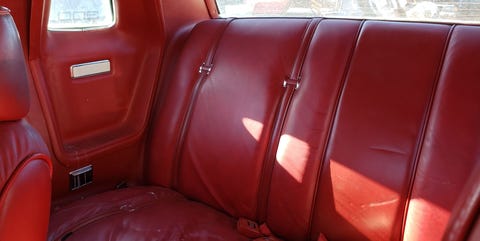 Since this car wasn't supposed to be thought of as a Cordoba, Chrysler marketing materials didn't refer to its Bordello Red interior as being made from soft Corinthian Leather… but that's what we're seeing here.



Source: Read Full Article